Do you spend hours on your cell phone? Laptop? Tablet? PC? According to a London study "The average person spends 8 hours and 41 minutes on electronic devices" and more if you take your work home with you and enjoy using social media. At ICAP we know your time is precious and can't be replaced.
There are many advantages to using a travel agent. First, you get some "electronic device time" given back to you. When you pass on the intricate task of planning the perfect getaway or the trip of a lifetime, the travel agent will use tools and programs designed specifically for customizing your checklist directly with your travel destination.  Say goodbye to hours of travel research and reading the clause known as "fine print" which is often stipulations and items not included in booking online.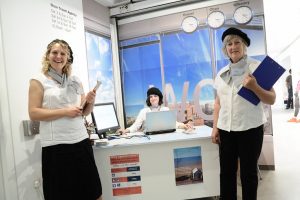 Second, there are no hidden fees. A good travel agent will work with you and the budget you determine and give you a menu of trusted options. Upgrades can be discussed if you want a little more from your original list but you never find an added "surprise" charge.
Third, "they know their business." Part of being a travel agent stems from a true love to travel and share this joy and knowledge with customers. It's a career, not a job for agents and most try to travel multiple times a year checking on new destinations and properties within the U.S. and internationally to share with their clients.  This expertise and experience allows them to craft the perfect vacation.
Fourth, "Destination Weddings" and honeymoons are so important to newly engaged couples.  A travel agent acts not only as a person who helps find the perfect destination to exchange nuptials or celebrate the newlyweds, but also as a mini party planner – so many details are important – atmosphere, climate, ambiance of hotel, inclusive perks, excursions, types of restaurant and food options, hotel amenities, size of property to accommodate family and friends for destination weddings – all set the mood and tone for the celebration of a new life together.
Fifth, they iron out the tedious intricacies so you don't have to.  They work with safe, respected, approved agencies worldwide. This ensures the perfect deal, the ability to problem solve on your behalf, bookings at quality locations, easy excursion add-ons booked ahead of time directly with hotels, and options for transportation at your destination.
The Benefits of Using A Travel Agent