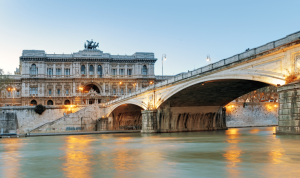 If your Italian citizenship by descent appointment at the Italian Consulate is more than 2 years away from the booking date there is the option of having your case brought to court in Italy. You do not need to appear in person but you will need to retain an attorney to file the petition in court to hear your Italian citizenship by descent case.  The court must see that your appointment is two years from the date that you booked online.
We have established an affiliate agreement with an Italian attorney to present such cases to the Italian tribunal. This is an elite service offered to clients who have obtained documents and translations through ICAP. The time frame for completing the court proceeding is 6-9 months.
In order to take your case to court you will need the birth, marriage, death and naturalization or non-naturalization records of your ancestor, the birth, marriage and death (if applicable) of all the direct line descendants down to you, and your birth and marriage records (if married). All of the USA documents, including naturalization, must be authenticated with Apostille, translated into Italian, and the translations must be authenticated with Apostille or certified by the Italian Consular authorities in the US. All original documents will be returned to you upon completion of your case.
If you have all required documentation supporting your Italian citizenship the likelihood of winning the case is extremely high. Following the court order recognizing your citizenship, your birth certificate will be registered in Italy as a "birth abroad" and you will receive an official copy as well as the court order which you will then use to register yourself as an Italian citizen living abroad at the Consulate in the US where you legally reside. This registration is done online and upon completion you can then apply for your passport at the Italian Consulate.
If you have documented proof of your Italian Consulate appointment date being greater than 2 years away from the booking date, and are interested in applying for Italian citizenship through the court system in Italy contact us today! Please include your consulate location and Italian citizenship appointment date and one of our highly qualified case managers will provide you with more information on this service.