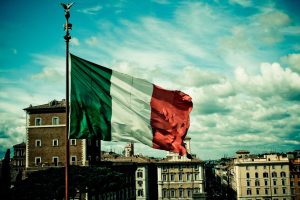 Italian Citizenship Assistance Program helps many people obtain dual Italian citizenship through their marriage to an Italian citizen.  However, until recently this right was not available to same sex couples.
We are happy to announce that Italian Law has changed to allow dual citizenship through same sex marriage, and Italian Consulates in the US have already declared their recognition of marriage equality.  We can now help same sex couples obtain their dual Italian citizenship as long as they meet the requirements that are in place for all marriages/civil unions.
The change in Italian Law applies to all consulates in the US.  No matter what jurisdiction you live in, we can confirm your qualification with your consulate and help you obtain your dual Italian citizenship through same sex marriage.
Italian Law allows civil unions of same sex couples to be registered in the Vital Records Registry, and consulates can send marriage or civil union certificates of these couples to the town of reference in Italy for registration.  You can read the official decree regarding civil union/marriage registration for same sex couples made by the Italian Consulate in Chicago.
If you are interested in obtaining your dual Italian citizenship through marriage to an Italian spouse, contact ICAP to set up a consultation and begin the process.  You can schedule a consultation appointment with our online scheduler.
Italian Citizenship through Marriage for Same Sex Couples