I was born in Rome, but spent the majority of life abroad, including Chicago where I met my husband. We recently moved to Rome, and the first few months were quite a learning experience.
In this short series of posts I will cover some of the practical things we learned along the way, which I think will be helpful. Of course, each situation is unique, and things might work a little differently depending on your personal situation.
——–
Renting in Italy
In the United States Craigslist is probably one of the most commonly used websites when renting, but I've noticed that the listings on Craigslist Italy are generally geared towards foreign university students and short term renters. In my opinion the rents posted tend to be a little higher than average.  A short-term rental may be a good idea while you find your bearings, explore the city, and find a long term rental in a neighborhood you like.
Besides Craigslist, a quick internet search will bring up a number of websites with rental listings that can be sorted according to neighborhood, price, and so on (one example site is immobiliare.it). The majority of these listings are posted by a real estate agent that is handling the unit. If the place is rented, both the landlord and the renter will pay the agent an agency fee, usually the equivalent of ten percent of one year's rent. The real estate agent typically acts as an intermediary between the landlord and renter, assisting both parties in negotiating and drafting the rental agreement.  The agency will provide a lawyer who reviews the contract with the landlord and renter, and the agency will register the rental contract with the comune.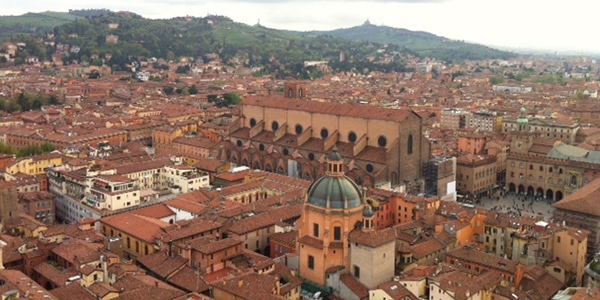 When negotiating your rental agreement with the landlord, here are a few items you should keep in mind:
It is often negotiable, and your real estate agent can advise you on a reasonable amount to negotiate.
Additional Fees. When renting an apartment, typically there are also condominium fees that must be paid which go towards building maintenance, and it is important to clarify whether this is included in your rent or if it is a separate payment, and how much it will cost.
Duration of the rental agreement (See more info below).
Security deposit. While this is generally three months' rent, it can vary from landlord to landlord.
Utilities.
Furnishings. In cases where the apartment is fully or partially furnished, landlords are often open to adding or removing a few pieces of furniture.
Duration and type of rental agreement. Italy has different types of rental agreements with differing parameters and durations. The following is a brief overview:
Transitory
Duration: 1 to 18 months. Can only be applied for temporary, non-tourist needs, such as a short-term job.  To be eligible for this contract your formal residence must be in another comune.  As an example, if your formal residence is registered as Rome, you won't be able to sign a transitorio contract in Rome.  You will be required to sign a 3+2 or 4+4 contract in Rome.
University students
Duration: 6 to 36 months. Can only be applied for out-of-state university students.
3+2 
Duration:  3 year lease with 2 year extension.
There is a legal framework for these contracts, but the two parties stipulate the terms of the agreement. After the first three years, if no action is taken by either party, the contract is automatically extended for two years under the exact same terms. It is also possible for the two parties to stipulate a new contract at the end of the 3 years. If the renter does not wish to extend the contract for the two years, a notice to end the contract can be sent 6 months ahead of time.
4+4
Duration:  4 year lease with 4 year extension
Similar to the 3+2, there is a legal framework for these contracts,  and if no action is taken by either party at the end of the 4 years, the contract is automatically extended for a further 4 years. Once again, if the renter does not wish to extend the contract for the 4 years, a notice is sent 6 months ahead of time.
The 3+2 and 4+4 are the most common types of rental agreements, and while they're unusually long-term compared to the standard one-year lease that is used in the United States, it is unusual for most Italians to move every year. With these leases, the renter is able to lock in the cost of their rent for 3 years or more.  Usually these long term agreements can be cancelled by the renter with 6 months of notice (whereas the landlord can only terminate in specific circumstances, for example, they want to move into the apartment themselves).  Of course, be sure to discuss any termination provisions with your landlord before you sign your contract!
Keeping in mind the varying lengths of rental agreements, you'll also find that some units are rented out partially or fully furnished, whereas others are completely bare. For an apartment that is completely bare, this means no sink, refrigerator, stove or even cabinets in the kitchen. As most people in Italy don't move too often, it is not unusual to buy your own kitchen set-up to install into that new place you're renting.
It could be helpful to keep in mind that a partially or fully furnished house can be quite convenient particularly if you're moving from a different country, as you will have all the necessary basics right away, without needing to invest a sum of money into completely furnishing a home, particularly after an already expensive move!